Barbara J Sachs
, 69
38 Burchell Blvd, Bayshore, NY 11706
Barbara Sachs Phones & Addresses
38 Burchell Blvd, Bay Shore, NY 11706 631-6666580
Seaford, NY
38 Burchell Blvd, Bay Shore, NY 11706 631-3847025
Social networks
Emails
Mentions for Barbara J Sachs
Resumes and CV
Resumes
Business & Organization Records
Name / Title
Company / Classification
Phones & Addresses
Barbara Sachs
SACHS INDUSTRIES INC
666 Pineaire Dr, Bay Shore, NY 11706
Barbara Sachs


Vice-President

Sachs Plumbing Supplies
200 Richmond Hl Ave, Stamford, CT 06902
203-3251355, 203-3258175
Publications
Wikipedia
Jas Voorhees
…5] Initially Frank Mancuso Jr. and Barbara Sachs planned to use a Canadian stuntperson for Jason Takes Manhattan. Hodder acted as his own voice, calling and requesting that he be allowed to reprise the role; the ultimate decision was left to director Rob Hedden, who intended to use Hodder, b...
Amazon
Exercises In Algebra: (Including Trigonometry), With Answers (V.2 ) (1913-1914 )
Publisher:
Cornell University Library
Originally published in 1913-1914. This volume from the Cornell University Library's print collections was scanned on an APT BookScan and converted to JPG 2000 format by Kirtas Technologies. All titles scanned cover to cover and pages may include marks notations and other marginalia present in the...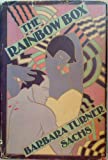 The Rainbow Box
Author:
Barbara Turner Sachs
Publisher:
Distributed by St. Martin's Press
Beat the stress and strain of parenthood and learn to rekindle the love, intimacy and spontaneity of your marriage. Mayer shows readers how to find time and energy for passion, dinner by candlelight, getaway weekends, stolen kisses--all the things you thought were lost when you brought the baby home...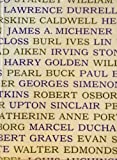 The Artists' & Writers' Cookbook
Author:
Beryl and Barbara Turner Sachs Barr
Publisher:
Contact Editions
Collection of dozens/hundreds of recipes from artists and writers (photographs of contents pages available upon request), with intro by Alice B Toklas. Printed in purple ink and avocado green ink on cream-colored pages--cover is cream with purple and avocado-ink names, as pictured on Amazon.
Isbn (Books And Publications)
The Rainbow Box
Author:
Barbara Turner Sachs
Fundamental Liberties And Rights: A 50-State Index
Author:
Barbara Faith Sachs
NOTICE: You may not use BackgroundCheck or the information it provides to make decisions about employment, credit, housing or any other purpose that would require Fair Credit Reporting Act (FCRA) compliance. BackgroundCheck is not a Consumer Reporting Agency (CRA) as defined by the FCRA and does not provide consumer reports.