Brian W Tabor
, 69
Elida, NM
Brian Tabor Phones & Addresses
Elida, NM
Portales, NM
Cozad, NE
Mentions for Brian W Tabor
Publications
Amazon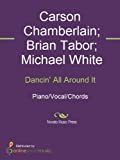 Dancin' All Around It
Author:
Alan Jackson, Brian Tabor, Carson Chamberlain, Michael White
Publisher:
OnlineSheetMusic.com
Digital Sheet Music of Dancin' All Around ItComposed by: Brian Tabor;Carson Chamberlain;Michael WhitePerformed by: Alan Jackson
A Tabor Saga. Addendum, No. 2
Author:
Clifford Clark Tabor, Brian Howard, ; Tabor, Clifford Clark, Tabor
NOTICE: You may not use BackgroundCheck or the information it provides to make decisions about employment, credit, housing or any other purpose that would require Fair Credit Reporting Act (FCRA) compliance. BackgroundCheck is not a Consumer Reporting Agency (CRA) as defined by the FCRA and does not provide consumer reports.