Professional Records
Real Estate Brokers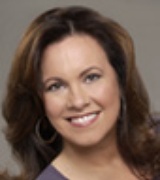 Realtor
Specialties:
Buyer's Agent, Listing Agent, Relocation, Staging
Work:
RE/MAX Heritage
536 Main Street, Melrose, MA 02176
781-9790100 (Office), 781-4050546 (Cell)
Description:
As a life-long resident of Boston, Christine has resided in the north-shore for the past 20 years with her husband and their 2 daughters. They are the consummate soccer family, so she is able to understand the demands and pressures placed on the modern family in today's market. You can be assured that her responsibility and commitment to you ensures you will feel comfortable, informed, and relaxed in what can be a stressful time.Prior to entering real estate, Christine was a Regional Make-up Artist. As a make-up artist, she learned to develop and maintain successful relationships with a variety of people, from political figures and those in the entertainment business to the bride on that special and most important day Through working closely with such a varied clientele she learned that she loves the emotional high of helping others realize their best potential and most importantly, the importance of treating each client as her most important client, therefore resulting in a large referral base.With her love of working with people and her attention to detail, she decided it was a time for a change and decided to pursue her career in real estate. Never veering too far from her love of color and since she had spent so much time in helping people choose colors for their homes, she also became an Accredited Staging Professional. Now she is able to provide full-service to all of her clients which, in today?s competitive market is invaluable.Christine is a member of the National Association of Realtors (NAR), the Massachusetts Association of Realtors (MAR) and the Greater Boston Association of Realtors (GBAR). She is also on the Board of the Boston Chapter of the International Association of Staging Professionals.