Dan E Tabor
, 66
3574 Plymouth Springmill Rd, Little London, OH 44875
Dan Tabor Phones & Addresses
3574 Plymouth Springmill Rd, Shelby, OH 44875 419-3471956
Danville, OH
Mansfield, OH
Mentions for Dan E Tabor
Resumes and CV
Resumes
Publications
Amazon
Duo Of Deadly
Featuring:Karma One: The Adulterous ProfessorFate enters a journey of rectifying justice in The Holy Land. Famous Charlotte North Carolina Archaeology Professor, thief, murderer and swindler, Jimmy Dan managed to avoid F.B.I apprehensive following the disappearance and believed to be murdered studen...
The Storm Before The Calm
Publisher:
Amazon Kindle Ebook
Clayton Navarr has been under the vehemous control of his unasuming mother-in-law for nearly two years. Following the viscious attack and comatose of his wife on Valentines Day, He has been transformed into New York City's most feared, avenging mercenary. When an unexpected run in with a group of Pe...
Life Together: The Way Life Should Be
Category: HumorDescription: The precarious Joe Nichols is John Bapts High Schools' most outrageously witty and cocky underclassman. He is a juvenile prankster alongside fellow neighborhood cronies Jake Kahler (Bangor Maine's most infamous bully and vandal) and gay, fake British intellectual Ian Holm...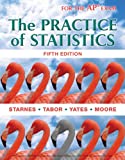 The Practice Of Statistics
Author:
Daren S. Starnes, Josh Tabor, Dan Yates, David S. Moore
Combining a data analysis approach with the power of technology, innovative pedagogy, and a number of new features, this fifth edition has been updated to incorporate Learning Objectives in each section and link them to chapter reviews.
Chocolate Paste Cakes Sugar Inspiration
Author:
Adrian Westrope, Dan Tabor
Publisher:
Merehurst Limited
Book by Westrope, Adrian, Tabor, Dan
Chocolate Paste Cakes, Sugar Inspirations
Author:
Dan Tabor Adrian Westrope
NOTICE: You may not use BackgroundCheck or the information it provides to make decisions about employment, credit, housing or any other purpose that would require Fair Credit Reporting Act (FCRA) compliance. BackgroundCheck is not a Consumer Reporting Agency (CRA) as defined by the FCRA and does not provide consumer reports.