Professional Records
Lawyers & Attorneys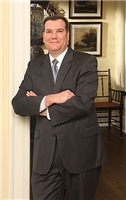 David S. Wainer, III, Jacksonville Beach FL

- Lawyer
Office:
Ford, Miller & Wainer, P.A.
1835 North Third Street, Jacksonville Beach, FL 32250
Phone:
904-4258545 (Phone)
Specialties:
Commercial Litigation, Contracts, Construction Litigation, Corporate Law, General Corporate Work, Business Law, Small Business Law, Landlord and Tenant Law, Buying and Selling of Businesses, Noncompete Litigation, Shareholder Agreements, Shareholder Disputes, Litigation, Collections, Construction Liens
Memberships:
The Florida Bar, Jacksonville Bar Association.
University:
Florida State University, B.S., 1992
Law School:
University of Florida, J.D., with honors, 1995
Reported:
Bass v. Servpro Industries, Inc., 860 So.2d 1006(Fla. 1st DCA 2003); W.R. Townsend Contracting, Inc. v. Jensen Civil Const., Inc. 728 So. 2d 297 (Fla. 1st DCA 1999).
David Keith Wainer

- Lawyer
Address:
Allen & Overy LLP
Licenses:
New York - Currently registered 1999
Education:
London School of Economics

David Samuel Wainer, Jacksonville FL

- Lawyer
Address:
1200 Riverplace Blvd, Jacksonville, FL 32207
Phone:
904-3901970 (Phone), 904-3901975 (Fax)
Specialties:
Business Law, Collections, Real Estate Law
Jurisdiction:
Florida (1996)
Memberships:
Florida State Bar (1996)