Professional Records
Real Estate Brokers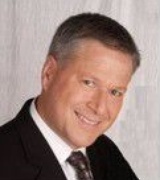 Gary Rubin
Specialties:
Buyer's Agent, Listing Agent
Work:
Acquis Realty, P.L.
407 Flanders I, Delray Beach, FL 33484
561-7066730 (Office)
Gary Rubin, Delray Beach FL

- Broker
Work:
Rubin Realty, LLC
Delray Beach, FL
561-7066730 (Phone)
License #BK602300
Medicine Doctors
Gary V. Rubin
Specialties:
Ophthalmology
Work:
Gary V Rubin MD
7001 W Archer Ave, Chicago, IL 60638
773-2298818 (phone) 773-2298423 (fax)
Education:
Medical School
Rosalind Franklin University/ Chicago Medical School
Graduated: 1976
Procedures:
Corneal Surgery, Lens and Cataract Procedures, Ophthalmological Exam
Conditions:
Acute Conjunctivitis, Cataract, Primary Angle-Closure Glaucoma, Diabetic Retinopathy, Glaucoma, Keratitis, Macular Degeneration, Orbital Infection, Retinal Detachments
Languages:
English, Polish, Spanish
Description:
Dr. Rubin graduated from the Rosalind Franklin University/ Chicago Medical School in 1976. He works in Chicago, IL and specializes in Ophthalmology. Dr. Rubin is affiliated with Holy Cross Hospital, Macneal Hospital and Mercy Hospital & Medical Center.
Gary V Rubin
Specialties:
Ophthalmology
Surgery
Education:
Rosalind Franklin University (1976)
License Records
Gary M Rubin
Licenses:
License #:
062604 - Expired
Category:
Real Estate
Type:
Salesperson
Gary David Rubin Md
Licenses:
License #:
21364 - Expired
Category:
Medicine
Issued Date:
Mar 6, 2000
Effective Date:
Oct 2, 2002
Expiration Date:
Oct 1, 2002
Type:
Physician
Gary David Rubin Md
Licenses:
License #:
TN-MD17750-H - Expired
Category:
Medicine
Issued Date:
Jan 12, 2000
Effective Date:
Nov 22, 2004
Expiration Date:
Jan 17, 2000
Type:
Physician Locum Tenens
Gary David Rubin Md
Licenses:
License #:
TN-MD17750-G - Expired
Category:
Medicine
Issued Date:
Nov 12, 1999
Effective Date:
Nov 22, 2004
Expiration Date:
Nov 19, 1999
Type:
Physician Locum Tenens
Gary David Rubin Md
Licenses:
License #:
TN-MD17750-F - Expired
Category:
Medicine
Issued Date:
Nov 5, 1999
Effective Date:
Nov 22, 2004
Expiration Date:
Nov 8, 1999
Type:
Physician Locum Tenens
Gary David Rubin Md
Licenses:
License #:
TN-MD17750-E - Expired
Category:
Medicine
Issued Date:
Oct 29, 1999
Effective Date:
Nov 22, 2004
Expiration Date:
Nov 1, 1999
Type:
Physician Locum Tenens
Gary David Rubin Md
Licenses:
License #:
TN-MD17750-D - Expired
Category:
Medicine
Issued Date:
Dec 17, 1999
Effective Date:
Nov 22, 2004
Expiration Date:
Dec 20, 1999
Type:
Physician Locum Tenens
Gary David Rubin Md
Licenses:
License #:
TN-MD17750-C - Expired
Category:
Medicine
Issued Date:
Dec 10, 1999
Effective Date:
Nov 22, 2004
Expiration Date:
Dec 13, 1999
Type:
Physician Locum Tenens