Professional Records
Medicine Doctors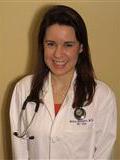 Dr. Jessica M Montalvo

- MD (Doctor of Medicine)
Procedures:
Breast Exams
Routine Gynecology
Radical Hysterectomies For Cervical Cancer
Tubal Sterilization
Gynecologic Exams
vaginal hysterectomy
High Risk Obstetrics
Pap Smear
Newborn Circumcision
Biopsies
Hospitals:
Renaissance Women's Group
12201 Renfert Way Suite 340, Austin, TX 78758
St. David's North Austin Medical Center
12221 North Mopac Expressway, Austin, TX 78758
St. David's South Austin Medical Center
901 West Ben White Boulevard, Austin, TX 78704
Philosophy:
Providing the highest quality of health care available to women through a caring, supportive and respectful manner has been the hallmark of Renaissance Women's Group since 1995.
Education:
Medical Schools
University Of Texas Southwestern Medical Center At Dallas
Jessica Montalvo, Austin TX
Address:
12201 Renfert Way, Austin, TX 78758
Education:
Medical School - University of Texas, Dallas
University of Texas, Austin (Bachelor's)
Baylor University Medical Center, Residency in Obstetrics and Gynecology
Board certifications:
American Board of Obstetrics and Gynecology
About:
Dr Jessica Montalvo is excited to be joining Renaissance Women's Group in January 2011, relocating her practice from Bastrop to Austin. Dr. Montalvo earned a BS in Molecular Biolo...
Jessica M. Montalvo
Specialties:
Obstetrics & Gynecology
Work:
Renaissance Womens Group
12201 Renfert Way STE 200, Austin, TX 78758
512-4253875 (phone) 512-4253809 (fax)
Site
Education:
Medical School
University of Texas Southwestern Medical Center at Dallas
Graduated: 2004
Procedures:
Cesarean Section (C-Section), Delivery After Previous Caesarean Section, Myomectomy, Tubal Surgery, Vaccine Administration, Vaginal Delivery
Conditions:
Spontaneous Abortion, Abnormal Vaginal Bleeding, Candidiasis of Vulva and Vagina, Complicating Pregnancy or Childbirth, Conditions of Pregnancy and Delivery, Endometriosis, Female Infertility, Genital HPV, Hemorrhoids, Herpes Genitalis, Menopausal and Postmenopausal Disorders, Polycystic Ovarian Syndrome (PCOS), Pregnancy-Induced Hypertension, Premenstrual Syndrome (PMS), Uncomplicated or Low Risk Pregnancy and Delivery, Uterine Leiomyoma
Languages:
English, Spanish
Description:
Dr. Montalvo graduated from the University of Texas Southwestern Medical Center at Dallas in 2004. She works in Austin, TX and specializes in Obstetrics & Gynecology. Dr. Montalvo is affiliated with St Davids North Austin Medical Center.