Mario D Johnson
, 32
Covington, KY
Mario Johnson Phones & Addresses
Covington, KY
Cincinnati, OH
Education
School / High School:
G.E.D.

Mar 4, 2010
Mentions for Mario D Johnson
Business & Organization Records
Name / Title
Company / Classification
Phones & Addresses
Mario Johnson
WHITE CRANE TATTOO, LLC
Mario Johnson


Principal

Mario Johnston
405 Maple Cir Dr, Cincinnati, OH 45246
Publications
Amazon
Latin America's Middle Class: Unsettled Debates And New Histories
Publisher:
Lexington Books
Designed for classroom use and nonspecialist readers, this collection brings together some of the most influential texts ever written about Latin America's middle class. Part One covers key debates in the 1950s and 1960s, when academics and policy-makers questioned whether Latin America's emerging "...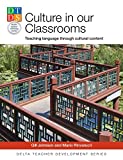 Culture In Our Classrooms
Author:
Gill Johnson, Mario Rinvolucri
Publisher:
Cengage Learning
Acknowledges the role of culture in the English Language Teaching classroom. This title provides teachers with lesson content which is relevant, useful and engaging for students.
NOTICE: You may not use BackgroundCheck or the information it provides to make decisions about employment, credit, housing or any other purpose that would require Fair Credit Reporting Act (FCRA) compliance. BackgroundCheck is not a Consumer Reporting Agency (CRA) as defined by the FCRA and does not provide consumer reports.