Professional Records
Real Estate Brokers
Mario Menendez
Specialties:
Buyer's Agent, Listing Agent, Relocation, Short-Sale
Work:
Real Estate Sales Force
1000 Ponce De Leon Blv Ste: 104, Coral Gables, FL 33134
786-2989731 (Office), 786-2989731 (Cell), 305-4020395 (Fax)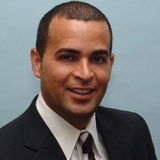 Realtor-Associate
Specialties:
Buyer's Agent, Listing Agent, Short-Sale, Carpentry
Work:
Real Estate Sales Force
1000 Ponce De Leon Blv Suite 104, Coral Gables, FL 33134
786-2989731 (Office), 786-2989731 (Cell), 305-4020395 (Fax)
Description:
My Services and Areas of Expertise Include:I am a trained real estate professional with expert skills at marketing, presentation, negotiation and sales. I will work with you to ensure that your property is sold for the highest price possible in the shortest amount of time with the least amount of inconvenience to you.Just Listed/Just Sold PostcardsLocal Newspaper Advertising, including prime classified positioningNational Brand Advertising and PromotionsColdwell Banker Previews International for luxury properties, with global exposure on coldwellbankerpreviews.comAffiliationsMember of National Association of RealtorsMember of Florida Association of RealtorsMember of RAMBCommunityAs a real estate professional, I understand the true value of our community. I proudly support our local charitable organizations through my participation in Coldwell Banker Residential Real Estate CARES.

Mario Menendez, Miami FL

- Agent
Specialties:
REO / Bank Owned
Short sales
Residential sales
Luxury homes
First time home buyers
Distressed properties
Property Management
Work:
Real Estate Sales Force
Miami, FL
786-2989731 (Phone)
Client type:
Home Buyers
Home Sellers
Property type:
Single Family Home
Condo/Townhome
Multi-family
Interests:
As a Real Estate Professional my interest is to guide you through your Real Estate Transaction with honesty
courtesy and professionalism.
About:
SELLERS SERVICES GUARANTEECOUNSELINGProfessional Representation.We will review the details of our professional representation relationship with you, including our role and duties to you while representing you in the sale of your property. We will deal honestly and fairly with you and use skill, care and diligence in the transaction.Needs Determination.We will conduct an interview with you to determine your property sale needs and goals.This will allow us to develop a specific, targeted marketing plan and pricing strategy for sellingyour property.Strategic Price Counseling.We will provide you with recent sales data and educate you about current market conditions. Wewill work together to competitively position your property to sell quickly. MARKETING & COMMUNICATIONMultiple Listing Service.We will promote your property to other Realtors in the area through the Multiple Listing Service. We will place a yard sign on your property, where allowed, to help generate calls to our officefrom prospective buyers.National and Local Advertising.We will explain our national and local print, radio and TV advertising, designed to attract thegreatest number of buyers to your property.eMarketing Advantage.We will feature your property on multiple websites, with a minimum of six photosand detailed property descriptions, including Google, Zillow and Trulia. Your listing will also be featured as a Showcase Enhanced Listing onREALTOR.com®.Marketing Activity UpdateWe will update you on a regular basis to keep you informed of properties on the market notyet sold, buyer activity and the actions we have taken to stimulate the buyer pool to make offers. TRANSACTION MANAGEMENTSeller Disclosure.We will present your written property disclosure statement regarding the condition of yourproperty to buyer prospects to assist them in preparing an offer.Purchase Offers.Unless you instruct us otherwise, we will review all purchase offers with you as they are presentedand will provide guidance on negotiation strategies to reach a purchase agreement withterms that are acceptable to you.Closing the Sale.We will monitor the contract progress, including the satisfaction of all contingencies andconditions, and assist in the closing process, including coordination of specific closingrequirements and actions with all parties to the contract, the lender and title company.
Medicine Doctors
Dr. Mario Menendez, Charleston SC

- MD (Doctor of Medicine)
Specialties:
Internal Medicine
Address:
9330 Medical Plaza Dr, Charleston, SC 29406
843-8473225 (Phone) 843-8473247 (Fax)
Hospitals:
9330 Medical Plaza Dr, Charleston, SC 29406
Mario Menendez
Specialties:
Internal Medicine
License Records
Mario Menendez
Licenses:
License #:
45620 - Expired
Category:
Nursing Support
Issued Date:
Nov 27, 2000
Effective Date:
Mar 15, 2003
Expiration Date:
Nov 27, 2003
Type:
Medication Aide ICF-MR/Nursing Home
Mario Menendez
Address:
631 NW 58 Ct, Miami, FL 33126
Licenses:
License #:
SL3226686 - Active
Category:
Real Estate
Issued Date:
Oct 8, 2009
Effective Date:
Oct 7, 2009
Expiration Date:
Sep 30, 2017
Type:
Sales Associate
Mario A Menendez
Address:
401 69 St #4P, Miami, FL 00001
Licenses:
License #:
20837 - Expired
Category:
Health Care
Issued Date:
Dec 31, 1973
Effective Date:
Jan 1, 1901
Expiration Date:
Jan 31, 1998
Type:
Medical Doctor