Richard L Udell
, 92
55533 Mckenzie River Dr, Blue River, OR 97413
Richard Udell Phones & Addresses
55533 Mckenzie River Dr, Blue River, OR 97413 541-8226141
55294 King Rd, Blue River, OR 97413
McKenzie Bridge, OR
Seaside, OR
Springfield, OR
Walterville, OR
Medford, OR
Mentions for Richard L Udell
Publications
Amazon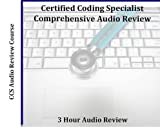 Ccs Coding Exam Comprehensive Audio Review Course; 3.5 Hours, 4 Cds (Ccs®) Medical Coding Certification Comprehensive Review Certified Coding Specialist
Author:
Warren Udell, Richard Wachal, Russell Carpenter, Howard Pahnke
Publisher:
World Medical Publications
Certified Coding Specialist exam Comprehensive audio review course. Study based only on AHIMA American Health Information Management Association exam requirements including: (AHIMA) exam requirements including: Health Information Documentation; Diagnosis Coding; Procedure Coding; Regulatory Guidelin...
Public Citizen's Nuclear Power Plant Safety Report 1981
Publisher:
Critical Mass Energy Project
Heat Transfer On The Microscale: Presented At The 28Th National Heat Transfer Conference And Exhibition, San Diego, California, August 9-12, 1992 (Htd (Series), V. 200.)
Author:
K. S. Udell, Calif.) National Heat Transfer Conference 1992 (San Diego
Publisher:
Amer Society of Mechanical
NOTICE: You may not use BackgroundCheck or the information it provides to make decisions about employment, credit, housing or any other purpose that would require Fair Credit Reporting Act (FCRA) compliance. BackgroundCheck is not a Consumer Reporting Agency (CRA) as defined by the FCRA and does not provide consumer reports.