Professional Records
Medicine Doctors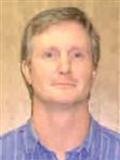 Dr. Thomas D Kaelin

- DO (Doctor of Osteopathic Medicine)
Procedures:
Airway Stenting
Bronchoscopy
Asthma
Emphysema
Angiography
Hospitals:
9150 Medcom St, Charleston, SC 29406
Trident Health System - Summerville Medical Center
295 Midland Parkway, Summerville, SC 29485
Trident Medical Center
9330 Medical Plaza Drive, Charleston, SC 29406
Philosophy:
Monday-Friday 8:30-5pm.
Education:
Medical Schools
University Of New England College Of Osteopathic Medicine
Graduated: 1991
Thomas D. Kaelin
Specialties:
Pulmonary Disease, Pulmonary Critical Care Medicine
Work:
Lowcountry Lung & Critical Care
9150 Medcom St STE B, Charleston, SC 29406
843-5723330 (phone) 843-5721255 (fax)
Site
South Carolina Sleep Medicine
92 Springview Ln, Summerville, SC 29485
843-8714006 (phone) 843-8714074 (fax)
Education:
Medical School
University of New England College of Osteopathic Medicine
Graduated: 1991
Procedures:
Electrocardiogram (EKG or ECG), Pulmonary Function Tests, Vaccine Administration
Conditions:
Chronic Bronchitis, Obstructive Sleep Apnea, Abdominal Hernia, Acute Bronchitis, Acute Myocardial Infarction (AMI), Acute Pancreatitis, Acute Renal Failure, Acute Sinusitis, Acute Upper Respiratory Tract Infections, Anemia, Anxiety Phobic Disorders, Aortic Valvular Disease, Atrial Fibrillation and Atrial Flutter, Attention Deficit Disorder (ADD), Bacterial Pneumonia, Bipolar Disorder, Bronchial Asthma, Candidiasis, Cardiac Arrhythmia, Cardiomyopathy, Cholelethiasis or Cholecystitis, Chronic Fatigue Syndrome, Chronic Renal Disease, Congenital Anomalies of the Heart, Dementia, Diabetes Mellitus (DM), Disorders of Lipoid Metabolism, Diverticulosis, Emphysema, Epilepsy, Esophagitis, Fractures, Dislocations, Derangement, and Sprains, Gastritis and Duodenitis, Gastroesophageal Reflux Disease (GERD), Gastrointestinal Hemorrhage, Heart Failure, Hemorrhagic stroke, Hiatal Hernia, HIV Infection, Hypertension (HTN), Hypothyroidism, Infectious Liver Disease, Inflammatory Bowel Disease (IBD), Insomnia, Intestinal Obstruction, Iron Deficiency Anemia, Ischemic Bowel Disease, Ischemic Heart Disease, Ischemic Stroke, Malignant Neoplasm of Female Breast, Melanoma, Mitral Stenosis, Myasthenia Gravis (MG), Overweight and Obesity, Paroxysmal Supreventricular Tachycardia (PSVT), Peptic Ulcer Disease, Pericardidtis, Peripheral Nerve Disorders, Pneumonia, Poisoning by Drugs, Meds, or Biological Substances, Pulmonary Embolism, Pulmonary Tuberculosis (TB), Restless Leg Syndrome, Rheumatoid Arthritis, Sarcoidosis, Scoliosis or Kyphoscoliosis, Septicemia, Sickle-Cell Disease, Skin and Subcutaneous Infections, Spinal Stenosis, Substance Abuse and/or Dependency, Systemic Lupus Erythematosus, Valvular Heart Disease, Venous Embolism and Thrombosis, Viral Pneumonia
Description:
Dr. Kaelin graduated from the University of New England College of Osteopathic Medicine in 1991. He works in Summerville, SC and 1 other location and specializes in Pulmonary Disease and Pulmonary Critical Care Medicine. Dr. Kaelin is affiliated with Summerville Medical Center and Trident Medical Center.
Thomas Daniel Kaelin, North Charleston SC
Specialties:
Pulmonologist
Address:
9150 Medcom St, North Charleston, SC 29406
92 Springview Ln, Summerville, SC 29485
Education:
Doctor of Medicine
Board certifications:
American Board of Internal Medicine Sub-certificate in Critical Care Medicine (Internal Medicine)
American Board of Internal Medicine Sub-certificate in Pulmonary Disease (Internal Medicine)