Vincent J Fabrizio
, 95
9510 Harbor Greens Way, Largo, FL 33776
Vincent Fabrizio Phones & Addresses
9510 Harbor Greens Way, Seminole, FL 33776 727-3973390 727-5172799
9510 Harbor Greens Way APT 205, Seminole, FL 33776 727-5172799
8183 Coachlight Cir, Seminole, FL 33776
Largo, FL
Pinellas Park, FL
Clearwater, FL
Gainesville, FL
Mentions for Vincent J Fabrizio
Publications
Amazon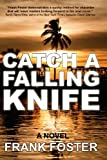 Catch A Falling Knife
Publisher:
Library Tales Publishing
Fresh out of federal witness protection and enjoying the pleasures of Venice, Italy, former mobster Vinny Fabrizio is offered the criminal chance of a lifetime: $10 million to destroy a crucially located container ship port and a shot at his FBI nemesis, Jack Rivers. The catch? He's being paid by an...
Novel Approaches For Single Molecule Activation And Detection (Advances In Atom And Single Molecule Machines)
How can we obtain tools able to process and exchange information at the molecular scale? In order to do this, it is necessary to activate and detect single molecules under controlled conditions. This book focuses on the generation of biologically-inspired molecular devices. These devices are based o...
NOTICE: You may not use BackgroundCheck or the information it provides to make decisions about employment, credit, housing or any other purpose that would require Fair Credit Reporting Act (FCRA) compliance. BackgroundCheck is not a Consumer Reporting Agency (CRA) as defined by the FCRA and does not provide consumer reports.