Abe L Johnson
, 66
451 Nellis Blvd, Las Vegas, NV 89110
Abe Johnson Phones & Addresses
451 Nellis Blvd, Las Vegas, NV 89110 702-4523002
3150 Soft Breezes Dr, Las Vegas, NV 89128
10221 Penrith Ave, Las Vegas, NV 89144
5232 Jose Ernesto St, North Las Vegas, NV 89031
Los Angeles, CA
Mentions for Abe L Johnson
Business & Organization Records
Name / Title
Company / Classification
Phones & Addresses
Abe Johnson


President

Watson Cogeneration Company, Inc
22850 Wilmington Ave, Long Beach, CA 90745
PO Box 6203, Long Beach, CA 90749
310-8168100
Abe Johnson


President

Watson Cogeneration Company
22850 Wilmington Ave, Carson, CA 90745
PO Box 6203, Long Beach, CA 90749
22600 Wilmington Ave, Long Beach, CA 90745
Carson, CA 90745
310-8168100
Publications
Amazon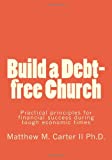 Build A Debt-Free Church: Practical Principles For Financial Success During Tough Economic Times
Author:
Matthew M. Carter II Ph.D., Dr. Abe Johnson
Publisher:
CreateSpace Independent Publishing Platform
This book is based on the most significant happenings in my professional life and my calling as a minister of the Gospel of Jesus Christ. It is based on more than 25 years of working as a consultant, stockbroker and attorney for personal and business finances. It also is based on my first book, Th...
Cult Child Tells All
A memoir by a man who grew up in the worldwide cult, The Children of God, the book gives extensive background into the worldwide cult in which this person was raised. From the late 1970's till his leaving in the late 90's the book details the "3rd Culture" phenomenon fostered by the parents and chil...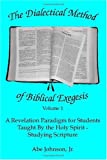 The Dialectical Method Of Biblical Exegesis: A Revelation Paradigm For Students Taught By The Holy Spirit - Studying Scripture Volume One (Studying Scripture, 1)
Publisher:
Trafford Publishing
A systematic method of Bible study using a revelation paradigm that depends on the Holy Spirit to illuminate scriptural truths without the aid of philosophy, language competencies, or academic discipline.
NOTICE: You may not use BackgroundCheck or the information it provides to make decisions about employment, credit, housing or any other purpose that would require Fair Credit Reporting Act (FCRA) compliance. BackgroundCheck is not a Consumer Reporting Agency (CRA) as defined by the FCRA and does not provide consumer reports.