Anthony J Fabrizio
, 30
Middle Island, NY
Anthony Fabrizio Phones & Addresses
Middle Island, NY
Selden, NY
Mentions for Anthony J Fabrizio
Resumes and CV
Resumes
Business & Organization Records
Name / Title
Company / Classification
Phones & Addresses
Anthony Fabrizio


PRESIDENT

TOKENEKE CONSTRUCTION, INC
17 Tokeneke Rd, Greenwich, CT 06830
19 Old Oak Rd, Trumbull, CT 06611
19 Olf Oak Rd, Trumbull, CT 06611
Anthony Fabrizio


Manager

A & J INVESTORS, LLC
225 Brooklawn Ave, Bridgeport, CT 06604
Publications
Amazon
United States, Appellant, V. Anthony L. Fabrizio. U.s. Supreme Court Transcript Of Record With Supporting Pleadings
Author:
THURGOOD MARSHALL, Additional Contributors
Publisher:
Gale, U.S. Supreme Court Records
The Making of Modern Law: U.S. Supreme Court Records and Briefs, 1832-1978 contains the world's most comprehensive collection of records and briefs brought before the nation's highest court by leading legal practitioners - many who later became judges and associates of the court. It includes transcr...
The Last Forest
Publisher:
PublishAmerica
For many, many years in the forest there was plenty of room for all of the animals. However, all of the animals did not share their food, or even get along with each other. As the years went by and the human population grew larger, the forests got smaller. Before long all of the animals were forced ...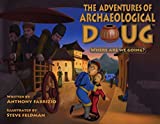 The Adventures Of Archaeological Doug: Where Are We Going?
Publisher:
Anthony Fabrizio
The Adventures of Archaeological Doug is a book series about a 13 year old boy named Douglass and his eight year old sister, Sandy. Both of their parents are archaeology professors and, on occasion, are allowed to bring their children on business trips to various dig sites around the world. During t...
Outgunned
Book by Fabrizio, Anthony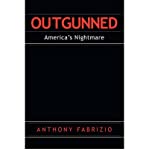 [ [ [ Outgunned [ Outgunned ] By Fabrizio, Anthony ( Author )May-01-2004 Paperback
NOTICE: You may not use BackgroundCheck or the information it provides to make decisions about employment, credit, housing or any other purpose that would require Fair Credit Reporting Act (FCRA) compliance. BackgroundCheck is not a Consumer Reporting Agency (CRA) as defined by the FCRA and does not provide consumer reports.