April M O'Brien
, 52
Verdi, NV
April O'Brien Phones & Addresses
Verdi, NV
Houston, TX
Reno, NV
Troy, NY
Cave Creek, AZ
San Francisco, CA
Torrance, CA
San Diego, CA
1107 Griswold Hts, Troy, NY 12180 518-7448220
Work
Position:
Machine Operators, Assemblers, and Inspectors Occupations
Education
Degree:
Associate degree or higher
Mentions for April M O'Brien
Professional Records
Real Estate Brokers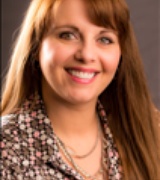 April O'brien
Specialties:
Buyer's Agent, Listing Agent
Resumes
Resumes
No Phone Call Is Worth A Life.
Position:
Advocate at Distraction Advocate Network
Location:
Salt Lake City, Utah
Industry:
Computer Software
Work:
Distraction Advocate Network
since Mar 2012
Advocate
Teckwin International
- Las Vegas, NV
Feb 2010 - Dec 2010
Marketing Director
Hurricane Pass Recording
- Palm Harbor, FL
Nov 2002 - Feb 2010
Studio Manager
Diamond Lion Productions
- Tampa, FL
Jun 2007 - Feb 2008
Prop Master/Editor
Apple Computers
- Orlando, FL
Sep 2004 - May 2007
Creative Trainer/Mac Specialist
Walt Disney World
- Orlando, FL
Jun 1996 - May 2007
Merchandise/Attractions/Trainer
Keyframe
- Clearwater, FL
Oct 2005 - Mar 2006
Editor/Motion Graphic Designer/Project Manager
Wyland Galleries
Feb 2001 - Feb 2002
Art Consultant
Marcus Animation Galleries
- Florida
Oct 1994 - Oct 1998
Art Consultant
Education:
Seminole Community College
2001 - 2003
Associate of Science (A.S.), Interior Design
Valencia Community College
1997 - 1998
Associate of Arts (A.A.), History and Philosophy of Science and Technology
St. Petersburg College
1993 - 1994
Skills:
Final Cut Pro, Film, Keynote, Mac OS X, After Effects, Microsoft Office, DVD Studio Pro, iLife, Soundtrack Pro, Aperture, LiveType, Apple Remote Desktop, OS X, Non-profits, Non-profit Volunteer, Non-profit Organizations, Art, Art Consulting, Interior Design, Catering, Bartending, Cooking, Web Design, Nonprofits, Social Networking
April O'brien
Education:
Ashford University
2007 - 2009
yes, Organization Management/Education
Albany State University
2000 - 2003
na, Education
NOTICE: You may not use BackgroundCheck or the information it provides to make decisions about employment, credit, housing or any other purpose that would require Fair Credit Reporting Act (FCRA) compliance. BackgroundCheck is not a Consumer Reporting Agency (CRA) as defined by the FCRA and does not provide consumer reports.