Work History and Career Records
Real Estate Brokers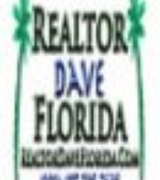 Real Estate Agent And Broker
Specialties:
Buyer's Agent, Listing Agent, Foreclosure, Short-Sale
Work:
Frontline Florida Realty
8810 Commodity Circle, Orlando, FL 32819
407-7057634 (Office), 407-7057634 (Cell), 407-2648862 (Fax)
Description:
Hi,I'm Realtor Dave. During this exceptional economic climate I have successfully closed over $37m worth of home sales right here in Central Florida.Originally from the UK I specialize in Reunion Resort and the surrounding 'Disney' area. My buyers have secured some of the most amazingly low prices ever seen. I also offer a vacation rental service as an extra benefit - so if you buy a home with me I can also help you with rental income. One of the reasons my business has thrived over the last few years is the fact that I try and offer my clients a superior service. You will for instance notice that sites such as Zillow.comoffer you 8-12 'stock' photograph's of the home. While this is good to see when browsing for homes they don't always paint a complete picture. I will visit a for my client and take an extra 40-50 photo's of the home for you. I often have already taken pictures of a good home when it becomes for sale - so let me know if you see a home you like, I may already have extra pictures.I am not scared to say 'don't buy this' if I visit and find upon closer inspection it doesn't appear to be a great deal. Struggling to figure out the floor-plan? Perhaps my video tour will help. In short I will go the extra mile to earn your business.Please feel free to call me for an informal chat about your buying or selling requirements - 407-705-7634. You can also visit RealtorDaveFlorida.comor ReunionRealtorDave.comor just hit the 'contact me' button at the top of this page to shoot me an email.Best RegardsRealtor Dave
Dave Johnson, Lake Las Vegas Henderson

- Property Manager
Work:
Vegas One Realty
702-3769027 (Phone)
License #53303
Dave Johnson, Orlando FL

- Agent
Work:
Frontline Florida Realty Inc
Orlando, FL
Medicine Doctors
Dave R. Johnson
Specialties:
Internal Medicine
Work:
Rushmore Clinic
101 E Minnesota St STE 260, Rapid City, SD 57701
605-7187450 (phone) 605-7187465 (fax)
Education:
Medical School
University of South Dakota Sanford School of Medicine
Graduated: 1980
Procedures:
Wound Care, Arthrocentesis, Destruction of Benign/Premalignant Skin Lesions, Electrocardiogram (EKG or ECG), Vaccine Administration
Conditions:
Benign Prostatic Hypertrophy, Constipation, Contact Dermatitis, Disorders of Lipoid Metabolism, Heart Failure, Hypertension (HTN), Hypothyroidism, Ischemic Heart Disease, Osteoarthritis, Acne, Acute Bronchitis, Acute Pancreatitis, Acute Pharyngitis, Acute Sinusitis, Acute Upper Respiratory Tract Infections, Alopecia Areata, Alzheimer's Disease, Anemia, Angina Pectoris, Anxiety Dissociative and Somatoform Disorders, Anxiety Phobic Disorders, Appendicitis, Atrial Fibrillation and Atrial Flutter, Benign Polyps of the Colon, Bronchial Asthma, Calculus of the Urinary System, Candidiasis, Cardiac Arrhythmia, Cardiomyopathy, Carpel Tunnel Syndrome, Cataract, Cholelethiasis or Cholecystitis, Chronic Bronchitis, Chronic Renal Disease, Cirrhosis, Conduction Disorders, Dementia, Dermatitis, Diabetes Mellitus (DM), Diabetic Peripheral Neuropathy, Diverticulitis, Diverticulosis, Epilepsy, Erectile Dysfunction (ED), Fractures, Dislocations, Derangement, and Sprains, Gastroesophageal Reflux Disease (GERD), Gastrointestinal Hemorrhage, Glaucoma, Gout, Hallux Valgus, Hearing Loss, Hemorrhoids, Herpes Simplex, Herpes Zoster, Infectious Liver Disease, Inflammatory Bowel Disease (IBD), Inguinal Hernia, Internal Derangement of Knee Cartilage, Intervertebral Disc Degeneration, Intestinal Obstruction, Iron Deficiency Anemia, Irritable Bowel Syndrome (IBS), Ischemic Stroke, Lateral Epicondylitis, Malignant Neoplasm of Female Breast, Menopausal and Postmenopausal Disorders, Metabolic Syndrome, Migraine Headache, Mitral Valvular Disease, Multiple Sclerosis (MS), Myasthenia Gravis (MG), Non-Toxic Goiter, Obstructive Sleep Apnea, Osteoporosis, Otitis Media, Ovarian Dysfunction, Overweight and Obesity, Parkinson's Disease, Paroxysmal Supreventricular Tachycardia (PSVT), Peptic Ulcer Disease, Peripheral Nerve Disorders, Plantar Fascitis, Pneumonia, Polycystic Ovarian Syndrome (PCOS), Psoriasis, Pulmonary Embolism, Restless Leg Syndrome, Retinal Detachments, Rheumatoid Arthritis, Sciatica, Skin and Subcutaneous Infections, Spinal Stenosis, Systemic Lupus Erythematosus, Tension Headache, Thyroid Cancer, Tinea Unguium, Transient Cerebral Ischemia, Urinary Incontinence, Varicose Veins, Venous Embolism and Thrombosis, Ventral Hernia, Viral Meningitis, Vitamin D Deficiency
Description:
Dr. Johnson graduated from the University of South Dakota Sanford School of Medicine in 1980. He works in Rapid City, SD and specializes in Internal Medicine. Dr. Johnson is affiliated with Black Hills Surgical Hospital.
Dave L. Johnson
Specialties:
Pain Management
Work:
Midwest Pain Clinic
825 N 90 St, Omaha, NE 68114
402-3917246 (phone) 402-3911302 (fax)
Languages:
English, Spanish
Description:
Mr. Johnson works in Omaha, NE and specializes in Pain Management.
Dave E. Johnson
Specialties:
Internal Medicine
Work:
Tibor C Kopjas MD
2090 Vadalabene Dr, Maryville, IL 62062
618-2885430 (phone) 618-2886857 (fax)
Description:
Mr. Johnson works in Maryville, IL and specializes in Internal Medicine. Mr. Johnson is affiliated with Anderson Hospital.
License Records
Dave Johnson
Licenses:
License #:
2811 - Expired
Category:
Asbestos
Issued Date:
Oct 17, 1994
Effective Date:
Oct 17, 1994
Expiration Date:
Oct 17, 1995
Type:
Asbestos Supervisor
Dave Johnson
Licenses:
License #:
973254 - Expired
Category:
Swimming Pool Operator
Issued Date:
Apr 3, 2001
Effective Date:
Jun 30, 2005
Expiration Date:
Jun 15, 2005
Type:
Swimming Pool Operator