Fabian G Johnson
, ~41
Bridgeport, CT
Fabian Johnson Phones & Addresses
Bridgeport, CT
2791 Briggs Ave, Bronx, NY 10458 718-5631638
Lauderdale Lakes, FL
Anderson, IN
Waterbury, CT
Mentions for Fabian G Johnson
Professional Records
Real Estate Brokers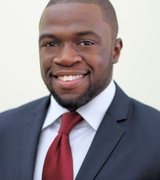 Fabian Johnson
Specialties:
Buyer's Agent, Listing Agent
Public records
Vehicle Records
Fabian Johnson
Address:
410 NW 68 Ave APT 319, Plantation, FL 33317
Resumes
Resumes
Fabian Johnson

- Lauderhill, FL
Work:
Ranger Construction

- Pompano Beach, FL

Aug 2012 to Jan 2014
Management of Traffic
Construct Corps

- Tampa, FL

Sep 2011 to Aug 2012
Grader
L.W.H. Construction

- Davie, FL

Sep 2004 to Mar 2011
Carpenter
Education:
Sheridan Technical Center Jul 2011
Certificate in Weatherization Technology George Wingate High School Feb 1988
Fabian Johnson

- New York, NY
Education:
School of the future

- New York, NY

2012
High school student in Business
Independent Music Professional
Location:
Greater New York City Area
Business Records
Name / Title
Company / Classification
Phones & Addresses
Fabian Johnson


Director

Walk to Walk Promotions, Inc
17601 NW 32 Ct, Miami, FL 33056
Fabian L. Johnson


Director, Vice President

Start From Scratch Publishing, Inc
20540 NE 8 Ct, Miami, FL 33179
Publications
Wikipedia
Fabian Johns
Fabian Johnson (born 11 December 1987 in Munich) is a German-American soccer player who plays for TSG 1899 Hoffenheim and United States men's national soccer team.
NOTICE: You may not use BackgroundCheck or the information it provides to make decisions about employment, credit, housing or any other purpose that would require Fair Credit Reporting Act (FCRA) compliance. BackgroundCheck is not a Consumer Reporting Agency (CRA) as defined by the FCRA and does not provide consumer reports.