Professional Records
Real Estate Brokers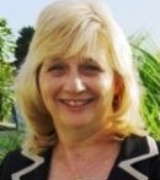 Janice Klein
Specialties:
Buyer's Agent, Listing Agent
Work:
Century 21 Aztec
4456 Tamiami Trail
941-2762005 (Office)
Description:
Century 21, Aztec&Associates and I are dedicated to providing you with the resources and expertise needed to make the process of buying and selling your home as easy and successful as possible in this exciting market. With my Enthusiasm and Real Estate Experience, I would love to have the opportunity to work with you towards obtaining your goals and dreams.I have been in the Real Estate profession since 1994 and have a well rounded experience. My first position in Real Estate was a Real Estate Conveyancer, assisting Realtors from the time the sales contract was signed all the way to making sure that every documentation, inspections or issues were handled for a smooth and successful settlement; I have been a specialized mortgage loan closer, processing mortgage loans from the time of application through final processing for prompt and efficient loan approval throughout the nation; I was a Builder-Owner Salesperson and have built a 29 unit townhouse development from the initial stage of groundbreaking and building and to the final sales; and as a reflection for my sincere love of people, I have helped those families who have lost love ones as a Cemetery Sales Agent and later became an at needs counselor; and of course the love of my life, I am a Florida Real Estate Agent and I look forward to meeting you.
License Records
Janice C Klein
Licenses:
License #:
49850 - Expired
Category:
Nursing Support
Issued Date:
Mar 19, 2003
Effective Date:
Mar 29, 2006
Expiration Date:
Mar 19, 2006
Type:
Medication Aide