Professional Records
Real Estate Brokers

Jason Kaser, Lima OH

- Agent
Specialties:
REO / Bank Owned
Short sales
Residential sales
Luxury homes
First time home buyers
Distressed properties
Property Management
Work:
Real Living CCR Realtors
Lima, OH 45805
937-4190671 (Phone)
License #2008002380
Client type:
Home Buyers
Home Sellers
Property type:
Single Family Home
Condo/Townhome
Multi-family
Interests:
Foreclosures
High Middle and Low end homes!
Awards:
Diamond Club for Real Living CCR Realtors
Skills:
foreclosures
first time homebuyers
selling houses
listing houses
About:
JASON IS A LIFELONG RESIDENT OF ALLEN COUNTY AND LOVES AND RESPECTS THE COMMUNITY HE WORKS IN. HE IS A GRADUATE OF ELIDA HIGH SCHOOL AND APOLLO CAREER CENTER WITH HONORS. AT APOLLO HE DESIGNED A HOUSE FROM THE FOUNDATION UP WHILE USING THE SOFTPLAN SOFTWARE. SO HE IS VERY KNOWLEDGABLE ABOUT THE WHOLE STRUCTURE OF A HOUSE. HE IS A REAL FAMILY MAN AND LOVES TO HELP OUT FAMILIES FIND A PLACE THEY CAN CALL HOME. JASON WORKS WITH INVESTORS AS WELL TO FIND THEM THE BEST BANG FOR THEIR BUCK. ONE OF HIS FAVORITE THINGS ABOUT BEING A REALTOR IS THAT HE GETS TO EDUCATE HIS CLIENTS THROUGH THE WHOLE PROCESS OF BUYING OR SELLING A HOME. HE IS A MEMBER OF THE NATIONAL ASSOCIATION OF REALTORS, AS WELL AS THE OHIO ASSOCIATION OF REALTORS AND WEST CENTRAL ASSOCIATION OF REALTORS. JASON RE-ENERGIZES HIS MIND BY KEEPING ON TOP OF HIS CONTINUING EDUCATION SO HE CAN HELP THE COMMUNITY TO THE BEST OF HIS KNOWLEDGE.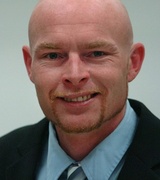 Real Estate Professional, Ohio
Specialties:
Buyer's Agent, Listing Agent, Relocation, Foreclosure
Work:
Real Living CCR Realtors
1737 Allentown Road, Lima, OH 45805
419-2220555 (Office), 419-9058424 (Cell)
Licenses:
2008002380 (Ohio )
License Records
Jason E Kaser
Address:
2630 Kemp Rd N, Lima, OH 45807
Licenses:
License #:
SAL.2008002380 - Active
Issued Date:
Nov 25, 2008
Renew Date:
Jan 17, 2012
Effective Date:
Dec 31, 2017
Expiration Date:
Dec 31, 2017
Type:
Real Estate Salesperson