Jon M Zacharias
, 53
Lakemoor, IL
Jon Zacharias Phones & Addresses
Lakemoor, IL
335 Farmhill Ct, Wauconda, IL 60084
1031 Pershing Dr, Wauconda, IL 60084 847-4874232 847-4878384 847-4879166
Lane, IL
Barrington, IL
335 Farmhill Cir, Wauconda, IL 60084 847-5255481
Work
Position:
Sales Occupations
Education
Degree:
Graduate or professional degree
Emails
Mentions for Jon M Zacharias
Resumes and CV
Resumes
Publications
Amazon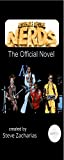 Revenge Of The Nerds
Author:
Steve Zacharias, Jeff Buhai
Publisher:
Yucks for Books
Enjoy the original Revenge of the Nerds screenplay in novel format. Learn how the Revenge of the Nerds became a cult classic comedy movies of the 80's like Animal House. Get information from the creators Steve Zacharias on how the characters were developed such as Booger, Lamar, UN Jefferson, the Mo...
NOTICE: You may not use BackgroundCheck or the information it provides to make decisions about employment, credit, housing or any other purpose that would require Fair Credit Reporting Act (FCRA) compliance. BackgroundCheck is not a Consumer Reporting Agency (CRA) as defined by the FCRA and does not provide consumer reports.