Margaret W Mortimer
, 73
Maineville, OH
Margaret Mortimer Phones & Addresses
Maineville, OH
Hamilton Township, OH
Cincinnati, OH
Exton, PA
Loveland, OH
Aston, PA
Malvern, PA
Social networks
Margaret W Mortimer
Linkedin
Industries
Mental Health Care
Mentions for Margaret W Mortimer
Resumes and CV
Resumes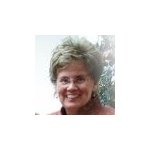 Owner/Director/Counselor At Counseling Services 4 Conscious Change Llc
Location:
Cincinnati Area
Industry:
Mental Health Care
Business & Organization Records
| Name / Title | Company / Classification | Phones & Addresses |
| --- | --- | --- |
| Margaret A. Mortimer | MORT'S LLC | |
Publications
Wikipedia
Margaret Mortimer Baress Berkeley The Free ...
Margaret Mortimer, Baroness Berkeley (2 May 1304 5 May 1337) was the wife of Thomas de Berkeley, 3rd Baron Berkeley. She was a daughter of Roger Mortimer, 1st Earl of March, the ...
Margaret Mortimer Baress Wigmore
Margaret Mortimer, Baroness Wigmore (ne de Fiennes; after 1269 7 February 1333), was an English noblewoman born to William II de Fiennes, Baron Tingry and Blanche de Brienne.
NOTICE: You may not use BackgroundCheck or the information it provides to make decisions about employment, credit, housing or any other purpose that would require Fair Credit Reporting Act (FCRA) compliance. BackgroundCheck is not a Consumer Reporting Agency (CRA) as defined by the FCRA and does not provide consumer reports.