Sally R Gross
Deceased
40 Autumn Dr, Slingerlands, NY 12159
Sally Gross Phones & Addresses
40 Autumn Dr, Slingerlands, NY 12159 518-2694480
6118 Waldwick Cir, Delray Beach, FL 33484 561-6378194
Baldwin, NY
Images
Mentions for Sally R Gross
Professional Records
Real Estate Brokers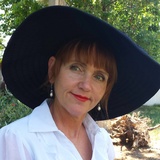 Sally Gross
Specialties:
Buyer's Agent, Listing Agent
Resumes
Resumes
Sally Gross
Education:
Westbrook College
Dental Hygiene, Dental Hygiene/Hygienist
Business Records
Name / Title
Company / Classification
Phones & Addresses
Sally Gross


Owner

Research Edge, The
Market Research Analysts
3219 Cochrane Road NW, Calgary, AB T2M 4J4
403-2283119, 403-2291843
Sally A. Gross
5-FOLD GLOBAL MINISTRIES
Publications
Isbn (Books And Publications)
Toward An Urban View: The Nineteenth-Century American City In Prints Exhibition And Catalogue
Author:
Sally Lorensen Gross
NOTICE: You may not use BackgroundCheck or the information it provides to make decisions about employment, credit, housing or any other purpose that would require Fair Credit Reporting Act (FCRA) compliance. BackgroundCheck is not a Consumer Reporting Agency (CRA) as defined by the FCRA and does not provide consumer reports.