Professional Records
Medicine Doctors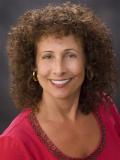 Dr. Terry L Kahn, Port Orange FL

- DC (Doctor of Chiropractic)
Specialties:
Chiropractic
Address:
Port Orange Family Chiropractic Center
4606 S Clyde Morris Blvd Suite 1M, Port Orange, FL 32129
386-7569303 (Phone) 386-7568119 (Fax)
Procedures:
Wellness Exams
Conditions:
Back Disorders
Back Injuries
Headache
Neck Disorders
Neck Injuries
Neck Pain
Sciatica (Not Due to Disc Displacement)
Scoliosis
Sports Injuries
Whiplash Injuries
Philosophy:
Health occurs when the vital energy of life is expressed at 100% from the brain through the nerve system to every cell, allowing proper function and healing. If the vertebral bones protecting the cord and nerves are out of line interfering with the messages of Innate Intelligence, altered function and compromised health results. This is called Subluxation. Chiropractors detect and correct this interference allowing maximal expression of function, healing and life to be restored in the body.
Education:
Undergraduate Schools
Bloomfield College, Bloomfield, NJ
Graduated: 1980
Undergraduate Schools
Life Chiropractic College, Marietta, GA
Graduated: 1983
Undergraduate Schools
NAET Allergy Elimination Technique
Graduated: 1983
Undergraduate Schools
Upper Cervical Specific
Graduated: 1983
Terry L Kahn, Port Orange FL
Specialties:
Chiropractor
Address:
4606 S Clyde Morris Blvd, Port Orange, FL 32129
License Records
Terry L Kahn
Licenses:
License #:
0104000465 - Expired
Category:
Chiropractor
Issued Date:
Jan 23, 1984
Expiration Date:
May 31, 2010
Terry L. Kahn
Licenses:
License #:
38MC00266100 - Expired
Category:
Chiropractic Examiners
Issued Date:
Jan 3, 1984
Expiration Date:
8, 2009
Type:
Chiropractor
Terry A Kahn
Licenses:
License #:
SP00372 - Expired
Category:
Speech Language Path./Audio
Issued Date:
5, 1993
Expiration Date:
6, 2016
Type:
Speech Lang. Pathologist
Terry L. Kahn
Licenses:
License #:
38MC00266100 - Expired
Category:
Chiropractic Examiners
Issued Date:
Jan 3, 1984
Expiration Date:
8, 2009
Type:
Chiropractor
Terry L Kahn
Address:
4606 Clyde Morris Blvd SUITE 1M, Port Orange, FL 00001
Licenses:
License #:
9244 - Active
Category:
Health Care
Issued Date:
Jul 17, 2006
Effective Date:
Jul 17, 2006
Expiration Date:
Mar 31, 2018
Type:
Chiropractic Physician