Professional Records
Medicine Doctors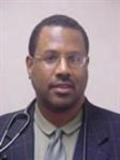 Dr. Wilfred Mckenzie, Fort Lauderdale FL

- MD (Doctor of Medicine)
Specialties:
Internal Medicine
Address:
Mckenzie Mckenzie and Osman Mds
1625 Se 3Rd Ave Suite 400, Fort Lauderdale, FL 33316
954-8320055 (Phone)
Hospitals:
Mckenzie Mckenzie and Osman Mds
1625 Se 3Rd Ave Suite 400, Fort Lauderdale, FL 33316
Westside Regional Medical Center
8201 West Broward Boulevard, Plantation, FL 33324
Education:
Medical School
Hahnemann University
Graduated: 1989
Medical School
Booth Meml Med Center
Graduated: 1988
Medical School
Mercy Catheterization Med Center
Graduated: 1990
Wilfred C. Mckenzie
Specialties:
Internal Medicine
Work:
McKenzie McKenzie & Osman MDs
1625 SE 3 Ave STE 400, Fort Lauderdale, FL 33316
954-8320055 (phone) 954-8320063 (fax)
Education:
Medical School
Hahnemann University School of Medicine
Graduated: 1987
Procedures:
Lumbar Puncture, Electrocardiogram (EKG or ECG), Vaccine Administration
Conditions:
Abdominal Hernia, Abnormal Vaginal Bleeding, Acne, Acute Bronchitis, Acute Conjunctivitis, Acute Myocardial Infarction (AMI), Acute Pancreatitis, Acute Renal Failure, Anal or Rectal Abscess, Anemia, Anxiety Dissociative and Somatoform Disorders, Aortic Aneurism, Appendicitis, Atherosclerosis, Atrial Fibrillation and Atrial Flutter, Bacterial Pneumonia, Benign Prostatic Hypertrophy, Benign Thyroid Diseases, Bipolar Disorder, Bronchial Asthma, Calculus of the Urinary System, Candidiasis, Cardiac Arrhythmia, Cardiomyopathy, Carpel Tunnel Syndrome, Cataract, Cholelethiasis or Cholecystitis, Chronic Bronchitis, Chronic Fatigue Syndrome, Chronic Pancreatitis, Chronic Renal Disease, Cirrhosis, Conduction Disorders, Contact Dermatitis, Dementia, Depressive Disorders, Dermatitis, Diabetes Mellitus (DM), Diabetic Peripheral Neuropathy, Diverticulitis, Endocarditis, Epilepsy, Erectile Dysfunction (ED), Esophagitis, Gastritis and Duodenitis, Gastroesophageal Reflux Disease (GERD), Gastrointestinal Hemorrhage, Gout, Hearing Loss, Heart Failure, Hemolytic Anemia, Hemorrhagic stroke, Hemorrhoids, Herpes Simplex, Herpes Zoster, HIV Infection, Hyperthyroidism, Infectious Liver Disease, Inflammatory Bowel Disease (IBD), Influenza, Inguinal Hernia, Insomnia, Internal Derangement of Knee Cartilage, Intervertebral Disc Degeneration, Intestinal Obstruction, Iron Deficiency Anemia, Irritable Bowel Syndrome (IBS), Ischemic Heart Disease, Ischemic Stroke, Labyrinthitis, Malignant Neoplasm of Female Breast, Menopausal and Postmenopausal Disorders, Migraine Headache, Non-Toxic Goiter, Obstructive Sleep Apnea, Osteomyelitis, Osteoporosis, Otitis Media, Parkinson's Disease, Peptic Ulcer Disease, Peripheral Nerve Disorders, Pneumonia, Poisoning by Drugs, Meds, or Biological Substances, Psoriasis, Pulmonary Embolism, Rheumatoid Arthritis, Sarcoidosis, Schizophrenia, Sciatica, Septicemia, Sickle-Cell Disease, Skin and Subcutaneous Infections, Spinal Stenosis, Substance Abuse and/or Dependency, Systemic Lupus Erythematosus, Tinea Pedis, Transient Cerebral Ischemia, Urinary Incontinence, Urinary Tract Infection (UT), Uterine Leiomyoma, Venous Embolism and Thrombosis, Ventral Hernia, Viral Meningitis, Vitamin D Deficiency, Abdominal Aortic Aneurysm, Acute Pharyngitis, Acute Sinusitis, Acute Upper Respiratory Tract Infections, Alcohol Dependence, Alopecia Areata, Alzheimer's Disease, Anal Fissure, Angina Pectoris, Anorexia Nervosa, Anxiety Phobic Disorders, Aortic Valvular Disease, Arterial Thromboembolic Disease, Atopic Dermatitis, Attention Deficit Disorder (ADD), Autism, Bell's Palsy, Benign Neoplasm of Breast, Benign Paroxysmal Positional Vertigo, Benign Polyps of the Colon, Burns, Candidiasis of Vulva and Vagina, Carditis, Chickenpox, Congenital Anomalies of the Heart, Constipation, Dehydration, Diabetic Retinopathy, Disorders of Lipoid Metabolism, Diverticulosis, Emphysema, Femoral Hernia, Fractures, Dislocations, Derangement, and Sprains, Gingival and Periodontal Diseases, Glaucoma, Hallux Valgus, Herpes Genitalis, Hypertension (HTN), Hypoglycemic Coma, Hypothyroidism, Infectious Diseases of the Brain or Spinal Cord, Infectious Mononucleosis, Internal Derangement of Knee, Intracranial Injury, Intussusception, Keratitis, Lateral Epicondylitis, Male Infertility, Melanoma, Meningitis, Mitral Valvular Disease, Multiple Sclerosis (MS), Myasthenia Gravis (MG), Nephrotic Syndrome, Orbital Infection, Osteoarthritis, Overweight and Obesity, Paroxysmal Supreventricular Tachycardia (PSVT), Pericardidtis, Phlebitis and Thrombophlebitis, Plantar Fascitis, Plantar Warts, Polycystic Ovarian Syndrome (PCOS), Post Traumatic Stress Disorder (PTSD), Premenstrual Syndrome (PMS), Prostatitis, Pulmonary Tuberculosis (TB), Raynaud's Disease, Rosacea, Rotator Cuff Syndrome and Allied Disorders, Scoliosis or Kyphoscoliosis, Sexually Transmitted Diseases (STDs), Skin Cancer, Tempromandibular Joint Disorders (TMJ), Tension Headache, Thoracid Aortic Aneurysm, Thyroid Cancer, Thyroiditis, Tinea Unguium, Valvular Heart Disease, Varicose Veins, Viral Pneumonia, Vitamin B12 Deficiency Anemia
Languages:
English, Spanish, Tagalog
Description:
Dr. Mckenzie graduated from the Hahnemann University School of Medicine in 1987. He works in Fort Lauderdale, FL and specializes in Internal Medicine. Dr. Mckenzie is affiliated with Broward Health Medical Center and Broward Health North.
Wilfred Clifton McKenzie, Ft Lauderdale FL
Address:
1625 Se 3Rd Ave, Ft Lauderdale, FL 33316
Education:
Hahnemann University - Doctor of Medicine
Mercy Fitzgerald Hospital - Residency - Internal Medicine
Board certifications:
American Board of Internal Medicine Certification in Internal Medicine
License Records
Wilfred C Mckenzie
Licenses:
License #:
MT021356T - Expired
Category:
Medicine
Type:
Graduate Medical Trainee